Trying to get rid of that last bit of sticky residue can feel like a losing battle. No matter how hard you scrub, it just won't come off. We've been there too, so we understand your frustration.
In this article, we'll show you how to remove sticky residue using 13 different methods. With the right tools, you can say goodbye to that last bit of adhesive!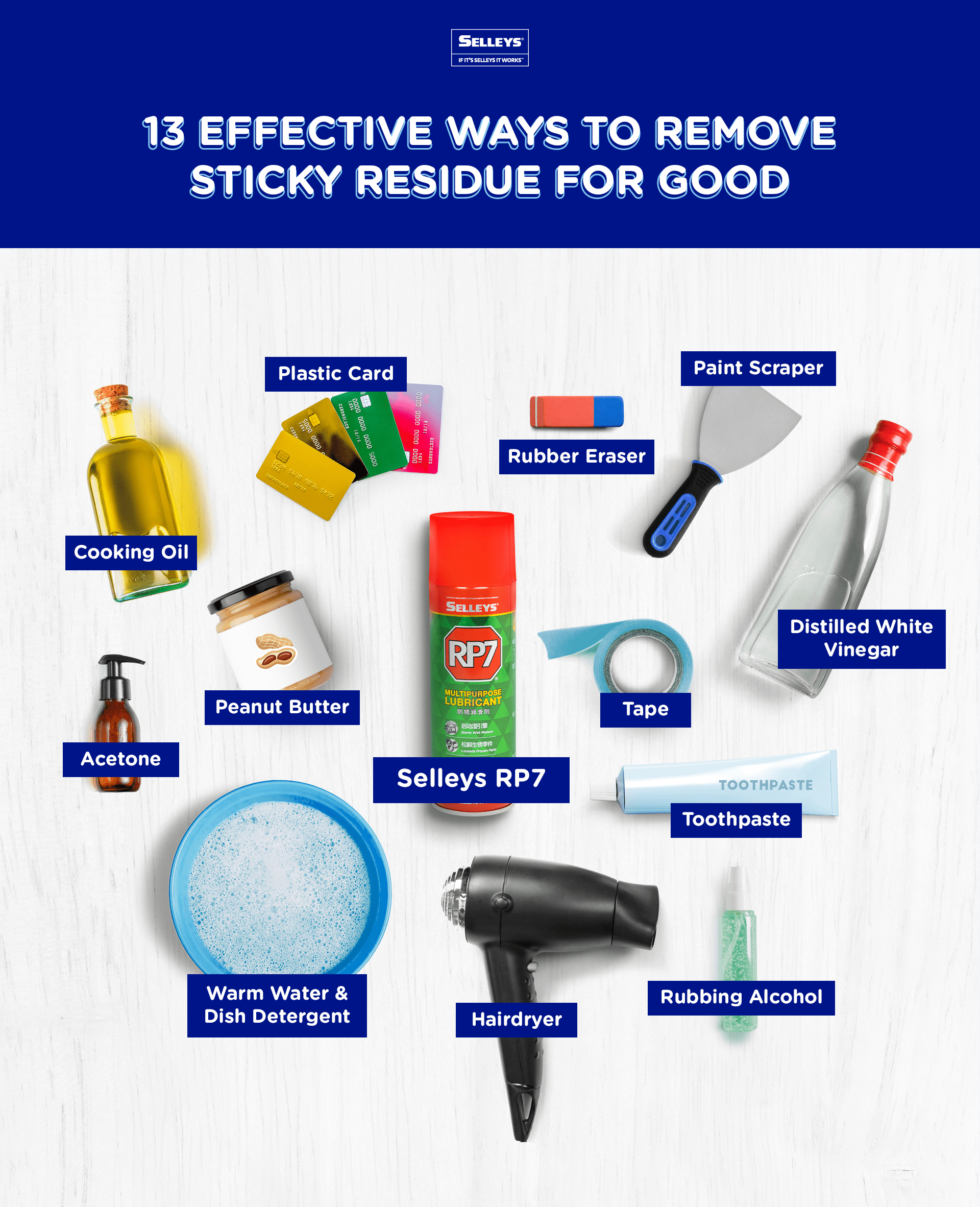 Chemical Methods To Remove Sticky Residue
There are various chemical methods that are incredibly useful for removing sticky residue.
Method 1: Apply cooking oil
Can be used on: Glass, metal, plastic, window, wood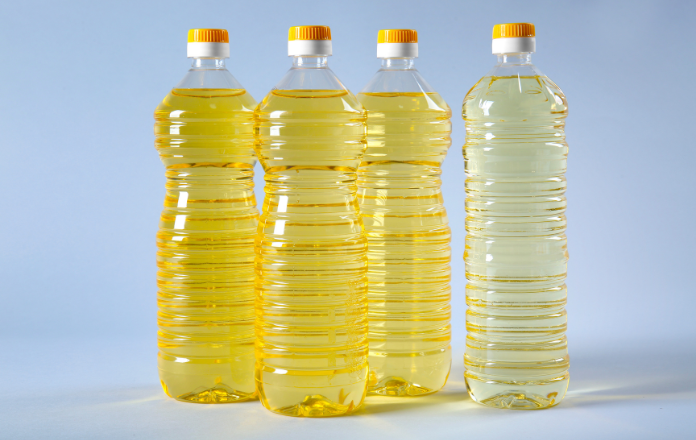 Cooking oil can soften sticky residue, making it easier to remove with a plastic knife or scraper.
Apply a small amount of oil to a clean cloth or sponge and use it to wipe the sticky surface. Wait a few minutes for the oil to dissolve the substance before scraping off the residue.
If you don't have a plastic knife or scraper at home, your fingers or a clean, dry rag will do the trick as well. Once the goo is gone, wipe the remaining oil away with a clean, dry cloth.
It's a quick and easy way to get rid of any sticky substance!
Method 2: Apply rubbing alcohol
Can be used on: Glass, plastic, rubber, wood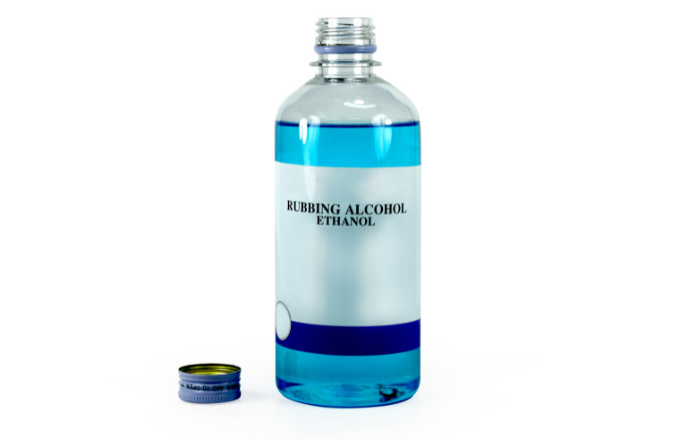 Rubbing alcohol is an effective solvent that's safe for use on many surfaces. Pour some of the solution on a clean rag or paper towel and use it to rub the residue until it comes off.
For stubborn residue that refuses to budge, place an alcohol-soaked rag over the sticky area for a few minutes to soften it. Then, use the same rag to rub off the remaining residue and your surface will be smooth.
Tip!

If you don't have rubbing alcohol on hand, vodka makes a great substitute!
Method 3: Apply toothpaste
Can be used on: Glass, metal, plastic, stainless steel, wood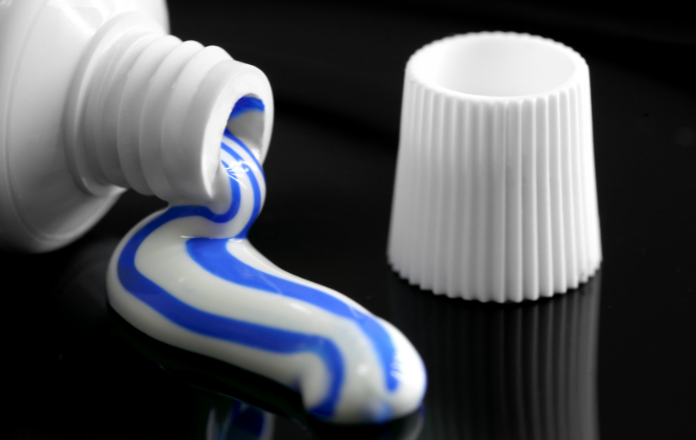 Toothpaste is another household item you can use to eliminate sticky residue. However, don't just grab any toothpaste from your bathroom. Instead, opt for one that contains baking soda – this chemical is a good cleaning agent that can effectively remove grease, stain, and sticky residue.
To start, squeeze a small amount of toothpaste on the sticky area. Apply some pressure as you're wiping it off and the adhesive should come off.
Method 4: Let peanut butter sit on it
Can be used on: Glass, metal, plastic, stainless steel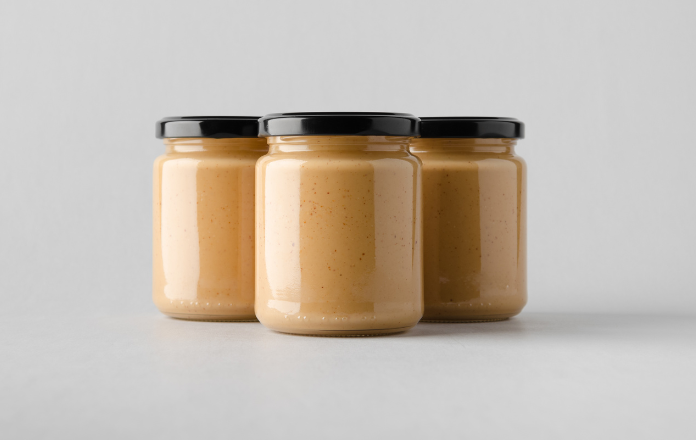 Peanut butter is more than just a tasty treat – the oil content in the spread can help to dissolve any annoying residue.
All you need to do is spread a bit of peanut butter onto the sticky area and let it work its magic. Leave it to sit for a couple of minutes before using a clean, damp cloth to wipe the spread away. The adhesive should come off together with it.
Method 5: Soak in distilled white vinegar
Can be used on: Clothing, glass, plastic, metal, stainless steel, wood
Vinegar is an excellent cleaner and residue-remover. Pour some distilled white vinegar onto a paper towel and place it over the adhesive. Let it sit for a few minutes before scraping or wiping the residue away with a damp cloth.
Method 6: Spray Selleys RP7
Can be used on: Glass, metal, plastic, wall
Selleys RP7 is a lubricating spray with multiple uses. From eliminating grime to removing stains on whiteboards, it's a handy addition to any household.
In fact, removing sticky residue is one of its many uses. Just spray some RP7 on the sticky area and let the solution sit for 5 minutes so that it can penetrate the adhesive. After which, wipe the solution and residue away with a clean cloth.
Method 7: Use acetone
Can be used on: Cloth, glass, metal, plastic, metal, stainless steel, wood
Acetone is a powerful solvent that can remove stubborn residue on clothes and other hard surfaces. For hard surfaces, apply the solution to a clean rag and rub it directly on the affected area. Once the residue has been removed, make sure to clean the area with a damp cloth to remove any remaining traces of the solution as it can cause discolouration.
For clothes, rub a cotton swab soaked with acetone on the sticky area. You can wash and dry your clothes as usual after the residue is gone.
Mechanical Methods To Remove Sticky Residue
We've compiled a list of mechanical methods that can be used to remove even the stickiest of substances.
Method 8: Erase with a rubber eraser
Can be used on: Glass, plastic, wall, wood
Don't underestimate what a small eraser can do! Besides removing pencil marks, it's also great for eliminating sticker residue on various surfaces. Thus, if you're dealing with stickers that refuse to come off, don't waste your time – grab an eraser!
Method 9: Scrape off with a plastic card
Can be used on: Most hard surfaces including metal, plastic and wood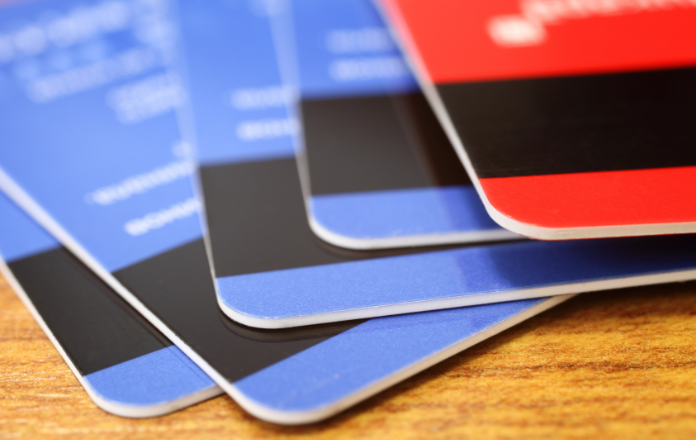 It may be tempting to use metal blades to remove sticky residue but that could damage the surface!
Instead, try using the edge of a plastic card to scrape off the sticky substance. It can do the job just as well without leaving scratches.
Method 10: Use a paint scraper
Can be used on: Metal, plastic, wood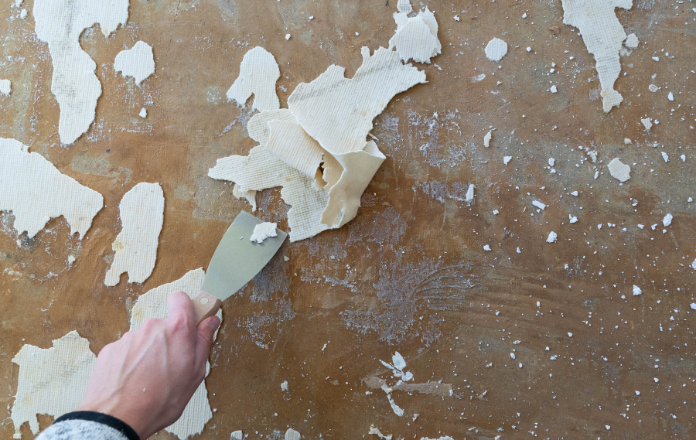 A paint scraper is a great tool to help remove sticker residue from an object or surface. It's more heavy-duty than a plastic scraper and works well to remove residue over large areas.
However, you'll want to be careful and avoid scraping too hard or you might damage the surface.
Method 11: Pull off sticky residue with tape
Can be used on: Most surfaces
Tape, such as masking tape or duct tape, offers an easy and surprisingly effective solution.
All you need to do is wrap a piece of tape around your finger and use the sticky side to pick up any residue. Give it a try the next time you encounter a sticky situation and you'll be left with a clean and smooth surface in no time.
Thermal Methods To Remove Sticky Residue
Stubborn residue on your containers, plates and cups may refuse to come off no matter what tools you use. Should you find yourself in such a situation, try applying some heat! A little heat can weaken the adhesive and make removing the residue easier.
Here are some thermal methods that'll help you get the goo off.
Method 12: Soak in warm/hot water
Can be used on: Clothing, glass, metal, plastic, rubber, stainless steel, wood
Did you know that hot water can be used to remove sticky residue? Fill the sink or a container with hot water and add a few drops of dish detergent. Soak the item inside the water for a few minutes and let the heat soften the residue.
After soaking, you should be able to remove the residue effortlessly with your finger or a plastic scraper. Just be careful not to burn yourself!
Note!

If you're removing residue from plastic surfaces, we recommend using warm water instead because not all plastics can withstand the heat!

In addition, hot water can damage fabrics like silk, wool and lace so be sure to check the clothing label before using this method.
Method 13: Use a hairdryer
Can be used on: Glass, metal, windows, walls, wood
The heat from a hairdryer can break down stubborn sticky residue, making it easier to remove. Turn your hairdryer to high heat and aim it at the sticker for 45 seconds. When the time is up, try peeling it from a corner. If it doesn't peel off easily, continue heating it for another 45 seconds before trying again.
For bigger labels, you might need to split them into smaller sections and repeat the process for each area.
FAQs About Removing Sticky Residue